My experience at the hairdressers' used to be an awkward one. I was a shy queer, hated the small talk, plus the hairdressers they would also make the male haircut that I wanted more feminine than was agreed. Then they would charge me a women's rate. Um, what? I solved the problem in a rather unconventional way — I started to cut my own hair. It's really not as hard as it sounds, and especially the very short haircuts are pretty easy to do!
I decided to build this site and write about how I do it, and people seem to like it. Since 2014 when this site was launched, close to 4 million people visited this website and enjoyed the articles. Loads of people from our community leave helpful comments with their own expertise on the subjects, and I've since also hired writers to add their own view.
The content on this site aims to be a great source of well-researched information, presented in an ethical way. We try to not generalize within our posts, and not make assumptions. The language is gender neutral and accessible, and we do our best to include all the different ways of being a human in the photos we use. However, we're not perfect (yet). If you find an error or have feedback on the content, please get in touch!
Team
Queer-owned, Europe-based, remote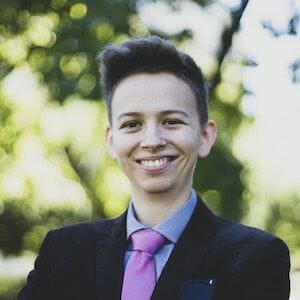 Heidi is the founder and owner of this website. They mostly work on design, strategy, analytics, and technology side of this website. Passionate about LGBTIQ activism. Started to build websites at the age of 11, but those were much uglier than this one.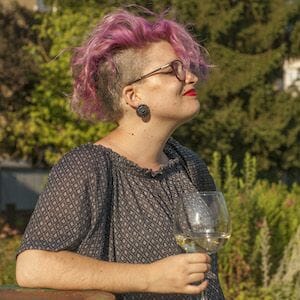 Jess manages the content of Buzzcut Guide. She is a DIY enthusiastic and loves sharing all hair styling related tricks and techniques that she learned on her own. She is interested in femme and care politics and loves a good political debate.

Throughout the years, we've worked with a number of talented writers. Want to join them? Send in a sample! We're especially looking for people with experience in the field of hairdressing.