The color of your hair plays a major role on how much your eyes will pop out!
How to pick the best hair color for brown eyes? Which colors compliment better your eyes?
To answer these questions you need to know what is your skin tone, and how color combination works. But don't worry, we're here to make this all seem less scary!
And a quick pro tip: If you're unsure about what color will suit you, you can always try hair chalk!
Figure out your skin tone
First, you need to figure out what your skin tone. The best hair color for you will match your eyes and compliment your features. Do you have a warm, neutral or cool skin tone?
If you have no idea what we're talking about, go get something golden and silver, for example a pair of earrings. Now, go to the mirror and place, each at time next to your face.
Which makes your face look better?
If it's the golden object you might be warm toned. On the contrary if the silver object looks better on you, you might be cool toned. Now, if both look good… you're most probably neutral toned, which (lucky you!) means most hair colors would be a good match for your eyes.
If you still have difficulties understanding what is your skin tone, look at the veins in your arms. If they are greenish you're probably warm toned, and if they are blueish/purple, you're cool toned.
Warm colors go with warm colors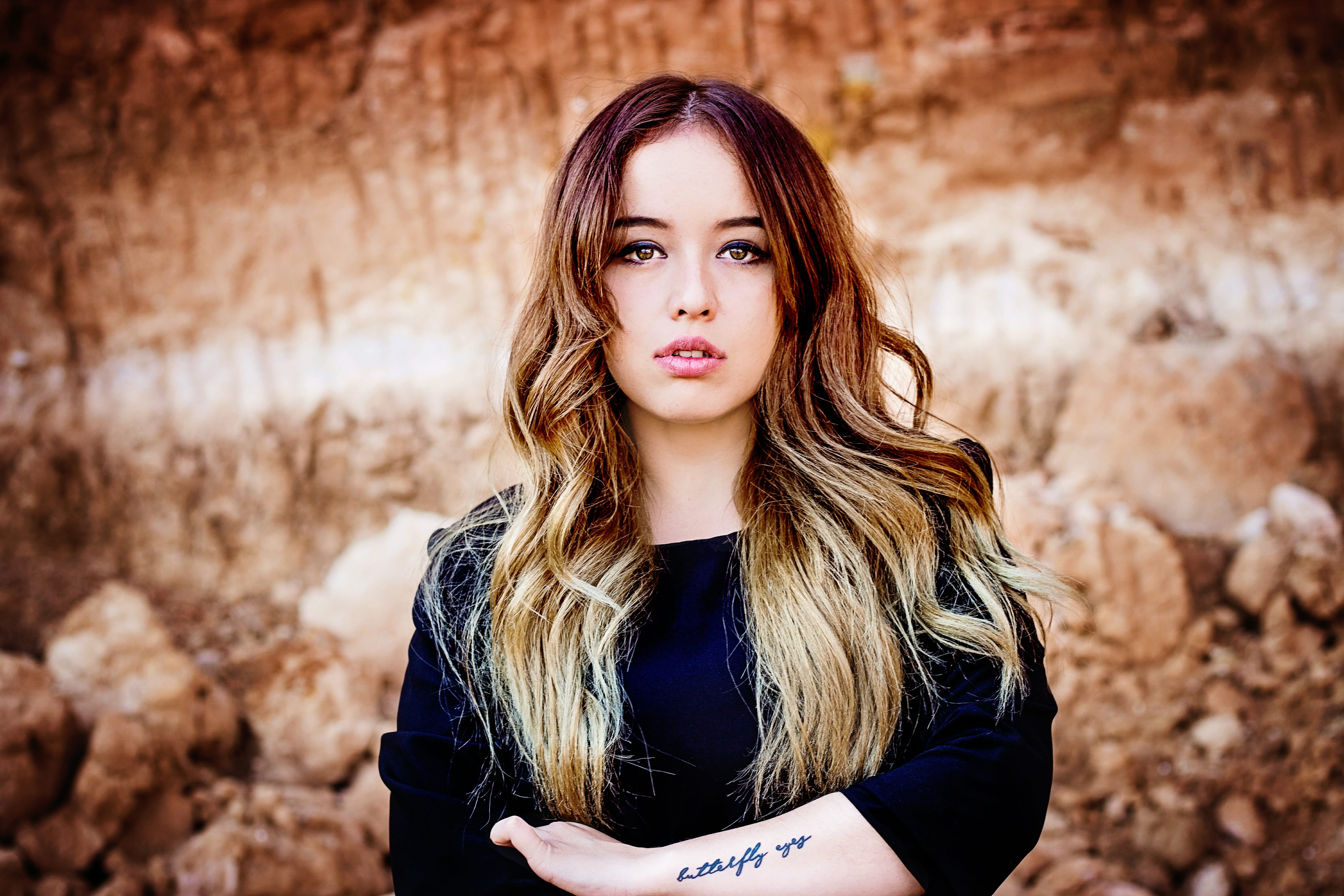 As a rule of thumb, if your eyes have warm tones, the colors that will suit you the most are also warm. Thinking about hair colors for brown eyes, you have to consider the tone of your eye color. If your eyes are golden brown for example, warm tones will suit you the best. Examples of colors that would compliment your eyes are colors such as golden and honey brown. This doesn't mean that if you have light colored eyes, the best hair color for you is also light. In fact, contrast tends to emphasize features in a more complimenting way.
Similarly, warm skin tones welcome warm hair colors better as well. Staying within the range of colors of your tonality is a pretty effective way of knowing what would suit you the most. Since there are many colors out there, try to shuffle through some pictures with people who look similar to you in terms of eye color, skin and hair tone, and you can start having an idea of how this goes.
Cool colors go with cool colors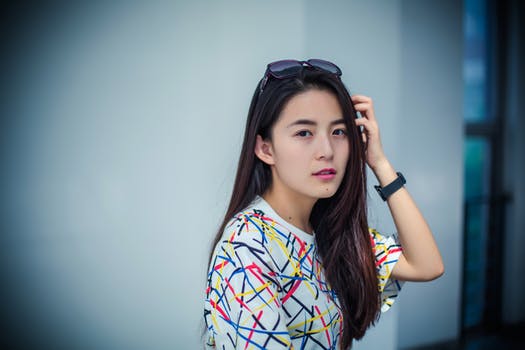 At the end of the day, deciding on hair colors is all about knowing how to pair them. By now you got the gist, right? Once you know what's your skin tone, and that staying within that tone is key, choosing a hair color is much easier. Cool tones, like dark browns, are better complimented with cool colors. Sounds easy, right? It is!
Sometimes we recognize that someone's hair color is not the best for them, but we can't tell exactly why. In most cases, it is because the color they chose is too far from the tone they should have gone for. Make sure you choose a color that is within your tone. Other great color for cool tones are cocoa brown and plum brown. Possibilities are endless! You can use our favorite Lanza dye to give it a go.
So, what about fantasy colors?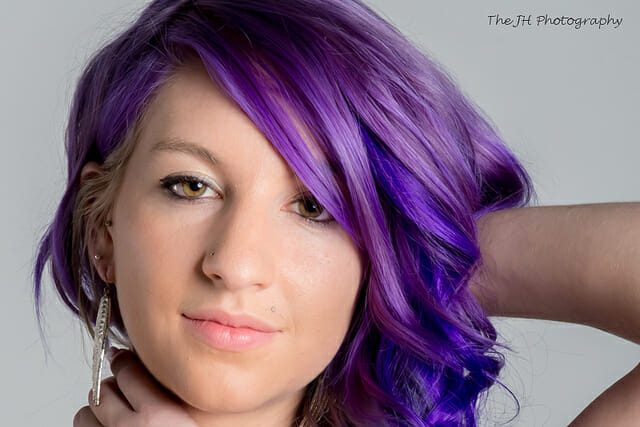 With fantasy colors (say, green, blue, purple, etc), the rule stays the same. So if you have dark brown eyes, and your skin is cool tones, most probably you look better with other cool colors, such as blue, purple, and some shades of pink or green. On the other hand, you should also look for contrast!
So, some shades of cool-tones blue could suit you better if that means they will make your eyes pop! Regardless of which color you pick, you don't want to look dull or washed out by choosing colors very similar to your eyes (this apply to brown hair colors too!)
Conclusion
The best color for brown eyes will be one that matches your skin tone and eye tone, regardless of the color. Not all dark browns are cool colors, as not all light browns are warm colors.
The best color for you will be one that creates contrast, while at the same time staying within the range of your tone. This means that not all brown eyes can handle the same shade of blonde or brown hair. In any case, picking a hair color should be about fun and playing around with colors.
If you're worried the dye may damage your hair, please don't. Follow our guides to hair dyeing and be sure to use the proper remedies, such as coconut oil, hair masks, and castor oil.
It's all about trial and error. So you might need a couple of try outs until you find THE perfect color for you. Just trust the process and in no time you'll intuitively understand what works best for you!
In this article: