Short hair is the trend that keeps on giving: short hairstyles are always on trend, but recently they seem to have resurfaced and have even started to creep up into the mainstream, with popular celebrities adopting shorter hairstyles. If you would like to hear some our suggestions and short hair ideas, then keep on reading!
1. Shave

This style is both functional and aesthetically pleasing, and if you love a more military or "clean" looking style, it is definitely for you!
Quite bold and appealing, the induction cut is minimal maintenance and maximum bang. If turning heads is your name and fashion forward is your game, you will definitely want to consider this one.
We recommend looking at some hair clippers in order to keep the maintenance of this hairstyle quite minimal and practical, especially if you live a rather busy and fast-paced lifestyle.
If you feel like this style is too radical for you at the moment, you could try to incorporate via a side shave or an undercut with your longer hair, or with any of the other ideas we present below.
2. Pixie Cut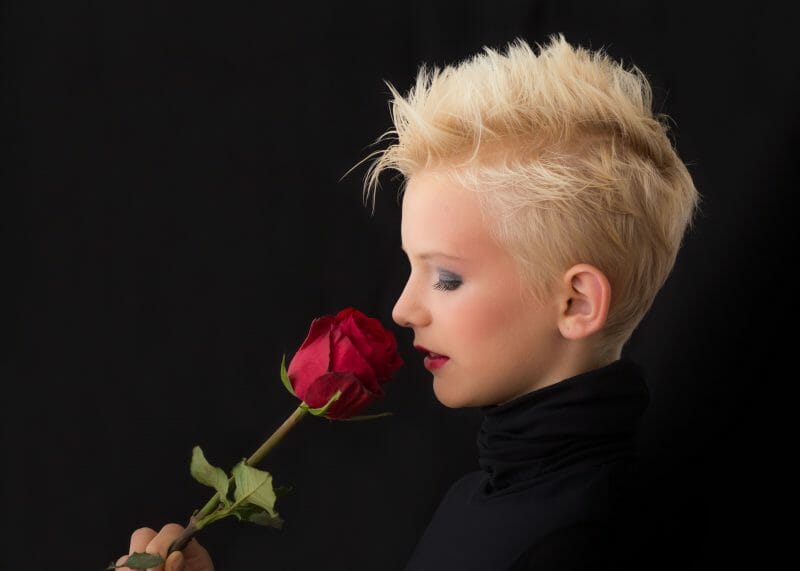 Pixies are not only cute and stylish – they also can be quite rebellious looking and provide a good framing for your face. Pixie cuts are also great for both butch and femme aesthetics, and they're easy to define or pop out with accessories or a brighter hair dye.
Either longer or shorter, they're considered the safe choice when cutting your hair short, as you can style them more conservatively or go all out with a bang. Besides, it is fairly easy to keep your pixie cut at home.
Several celebrities such as Katy Perry and Scarlett Johansson have recently adopted Pixie cuts from their previous long hairstyles, and although the change is drastic it still lets their features shine. So don't be afraid to jump into the fray and find a length that you feel comfortable with!
3. Asymmetrical

Asymmetrical cuts can be a fun way to stand out, as they always bring more dimension to what could be considered an otherwise normal style.
Longer on one side and shorter on the other, or leaving the back shorter than the front (which can be pushed back for a more classical retro vibe) is always a great idea, and fairly easy to copy so long as you have patience.
You can use either some scissors or hair clippers and use a video as a reference. If you also dig a slightly longer hairstyle, check out this tutorial by Sarah Therese on YouTube, where she gives out tips on how to cut and style an asymmetrical bob.
Not to mention that, if you are not so sure about cutting your hair so short, this is a good idea for you to see how you would look like with shorter hair without making the full commitment, and is fairly easier to grow out or to adjust back.
4. The bob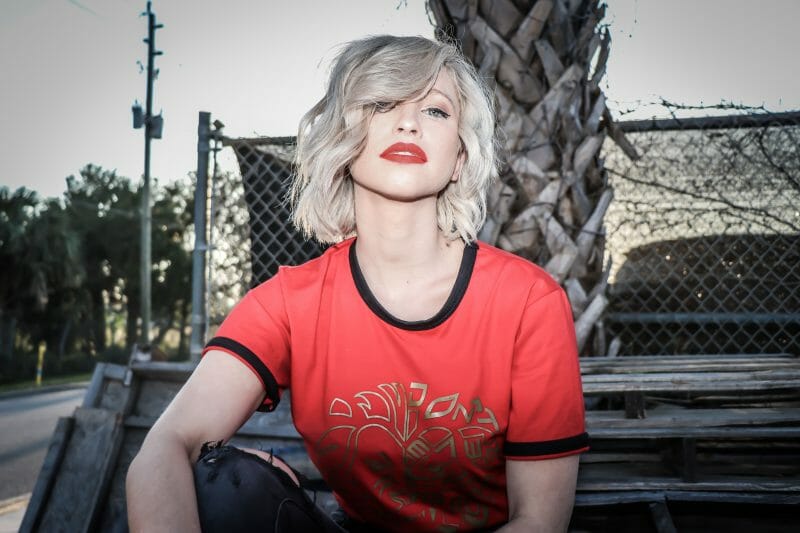 Social media has been in an uproar recently over what they call "the bisexual bob", a hairstyle that has been taking root in several bisexual icons such as Aubrey Plaza and Kristen Stewart (we should note that bisexual actress Louise Brooks also pioneered this hairstyle in the 1920s).
Whether you believe in the internet or not, the hairstyle is definitely having a renaissance period (although I definitely still have nightmares about my own bob in middle school), only more fashion forward and stylish.
Depending on your preference, you can cut it more around your shoulders or your chin, and either cut it straight or in a more haphazard way to allow for some texture and boho style (mermaid) waves.
Messy or more clean cut, bangs or no bangs, this style is still definitely a banger. And I refuse to apologize for that pun.
Final words
Longer or shorter, overall, hair is just…hair. And it can be quite the defining style for your personal brand. As the same style looks quite different from person to person, we hope you take this brief guide as an inspiration and define your hair as you want it to. And don't worry if that change feels daunting at first – we promise that you will fall in love with your pixie or bob just as you did with your long locks.
Do you crave a change for the short? Or are you happy with your current length? Definitely let us know!
In this article: