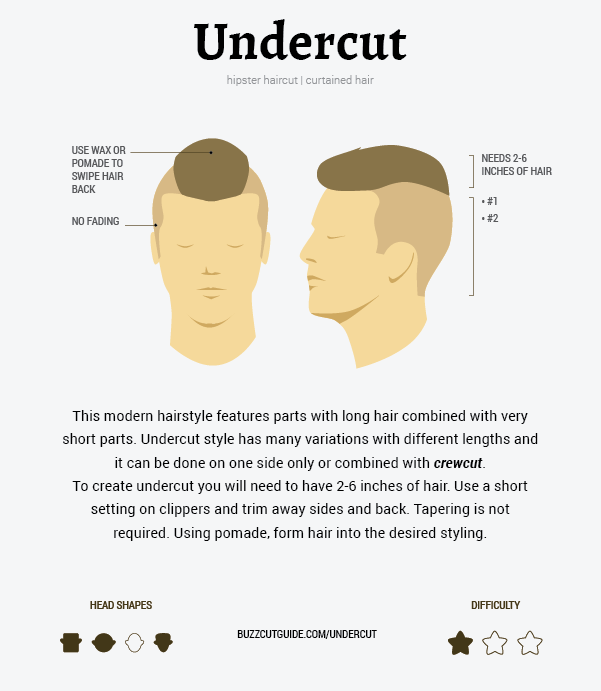 This modern hairstyle features parts with long hair combined with very short parts. It has many variations with different lengths and it can be done on one side only or combined with crewcut. In fact, the undercut is one of the main popular cuts within queer crowds. Luckily enough, it is relatively easy to do it, even at home. If you're a bit too scared to do it at home at first, that's okay — you'll still be able to touch it up at home and stretch the life of your haircut until the next visit to the hairdresser.
Are you unsure whether an undercut is for you? Read more benefits of undercut and similar haircuts here, But we promise you, once you'll try it, you will not want to go back. Ready? Let's get to it.
The article continues after this form.