Hair clippers have definitely become a standard part of every home, especially in today's economy. You might ask what the economy has got to do with hair clippers?
Well, owning a hair clipper set is a smart economical choice because instead of visiting your barber or hairdresser salon every month for getting a haircut, you can cut your hair from the comfort of your home.
In order to do that properly, you'll need to know that the hair clipper guard sizes are and how do hair clipper sizes work to start with!
It requires a little research, especially when it comes to popular brands, models, and accessories and attachments included.
Having multiple guide combs and blades is one criteria when it comes to choosing the right hair clipper that'll suit your hairstyle. So, it's advisable for you to understand the numbers in hair clippers sizes and their equivalent length because these numbers are very important for getting different length variations of your hair.
Hair clippers have adjustable length settings and removable length guards so that you can cut your hair in a uniform length easily and quickly. These guards are all numbered and each number correlates to a specific length. Although the guards are standardized, you might find a slight variation from one model to another.
If you still haven't got a clipper though, do not fret! Head over to our selection of the best hair clippers here.
Among all hair clippers, there are three big brands we're all familiar with – Oster, Wahl, and Andis. Each clipper from these major brands uses either guide combs or detachable blades, and furthermore, different brands have different clipper blade or guard numbers. Here's our updated research on hair clipper lengths.
Oster Hair Clipper Blade Sizes
Source: official reference guide to Oster blades
Please note that the Oster blades fit Classic 76, Model One, Octane, Outlaw Clippers and Model 10.
Wahl Hair Clipper Sizes
Wahl hair clippers feature a unique lever that lets you adjust the size on the go. One set of the blades is included with the clippers — however, if you need a replacement, they are also available.
Wahl also produces Competition series which fit some of the Oster and Andis clippers and have the same sizes as those. You can browse these cheaper blades here.
Source: official Wahl website, Amazon customer Q&A's. We reached out to Wahl to help us with the missing data.
*The size listed is minimum size as the blades are adjustable.
Andis Hair Clipper Sizes
If you own the adjustable Andis hair clipper rather than the one with detachable blades, we recommend you also have a look at the official hair clipper chart.
Source: official Andis' Attachment Comb/Blade Length Comparison Chart
Please note that the Andis Hair Clippers Combs fit MBG, BGCL, BGRC, BGR+, BGC, and BG.
If you like this post, why not subscribe to our list? We'll keep you up to date on more useful articles like this one.
Hair Clipper Guard Sizes
If the clipper sizes listed above are still way too short for you, then you'll have to go with a hair clipper attachment to get the style that you want.
Every company produces its own guards, and there are also guards available on the market that will fit virtually any clipper. Let's have a quick look at these products before we move on to haircut examples.


Oster Comb Guide Attachment Set
This cheap set of plastic guides will allow you to cut sizes ranging from 1/16″ (1.6mm) to 1¼" (31.75mm). Click here to see how much it costs >


Wahl Guide 8-Piece Set for Fades
These allow you sizes from 1/8″ (3mm) to 1″ (25mm). Here you can give them a closer look >
Hair Clipper Sizes Examples (Haircuts)
Let's have a look at how these different clipper sizes look on your head.
The Bald Look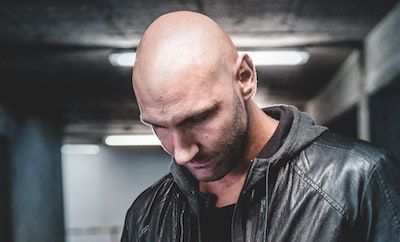 Excellent for those who have started balding but would like to hold on to that young look for a little longer. You'll need to use one of the smallest blades for this (#00000) or even a razor. Remember to wear sunscreen!
The Standard Buzzcut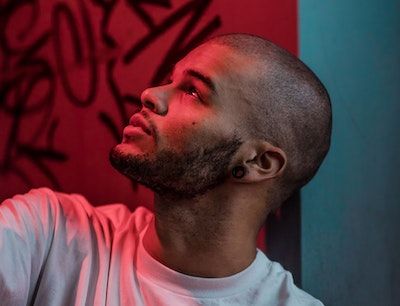 This simple uniform-length haircut is super easy to maintain and probably the cheapest possible way to look neat and fashionable. Use one of the larger bladesizes, and you won't need a hair clipper guide.
The Layered Style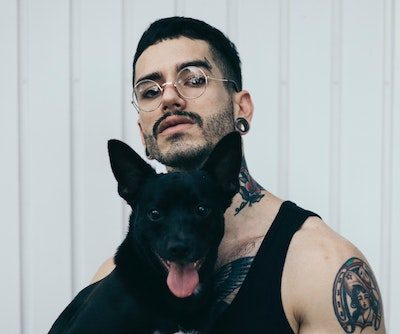 This style will require at least one clipper guide size. Try going for the largest you have available, and then use a slightly smaller one for the sides and the back. This should fairly safely give you a nice crew cut.
Well, it mostly depends on the look and style you're going for. Whatever blade or hair clipper guard you will choose, make sure it corresponds with the style you want to have. If you're going for haircut buzzed close to the scalp, choose a small size clip with a small number on it. Going for a longer hair? Opt for a big clipper size.
Hair clippers are easy and safe to use for all people, and you just can't mess up your hairstyle while using them. But if you're that clumsy, don't worry; everything is fixable!
You can even experiment with your hair a bit, but whatever you do, you must learn how to use the right hair clipper size for the style you want. As you can see, the sizes range greatly, and thus it's advisable to know ahead of time what can you expect.
Remember: always go for a clipper size that is slightly longer than you'll need because you can go shorter anytime you want. You know the saying: measure twice, but cut once.
Oh, and in case you didn't know, super-short men's buzz cuts are so 'IN' right now. Not only will you look great, but you will also be able to come out of a shower and be immediately 'styled'. If you're not 100% sure about a buzzcut, however, why not check out our fine run-down of best hair-cutting scissors available?
If you're looking for a different type of change of your hair, why not bleach? Here is a list of the top bleaches we recommend.
In this article: