The trips to the barber's can be so cumbersome. Not to mention expensive! Especially for people with short hair, getting cuts regularly really add up. No wonder there's a huge number of men simply cutting their own hair at home.
Are you ready to join them?
People who get great results every time they sit down to cut their own hair do one thing right:
They follow a tried-and-tested roadmap.
Sure, you can figure it out as you go … but are you really willing to take the risk?
The following epic guide has already helped thousands learn how to cut your own hair short at home. It is fully illustrated and gives you just the right amount of information to avoid the common pitfalls.


Tools to Get:
Let's have a look at the tools you'll need to purchase before you sit down to cut your own hair.
For your short hair, you'll definitely need hair clippers, hair scissors, and a handheld mirror. Also, a hair cutting cape, hair thinning scissors, and any hair products like gel are optional, but helpful.
To save you a click, these are the clippers we recommend:
Now let's start the guide:
1. Select a haircut
How do people pick out the right haircut for themselves?
The answer is simple:
Face shape.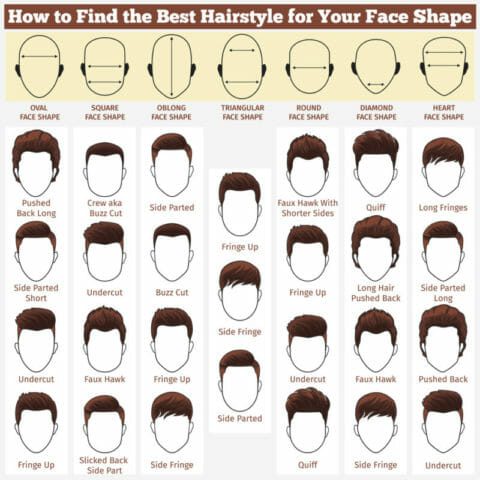 If this is your first time, don't make things hard on yourself — pick something easy.
We've prepared for you a fantastic collection of the most popular clipper cuts that you can simply recreate at home. They come with exact clipper guard sizes and clear diagrams, and are of course completely free. Check them out here: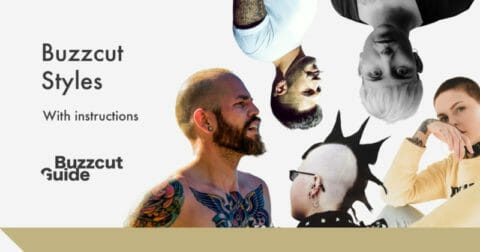 Always start with longer guards than you think you need — you can always cut shorter, but never longer. To protect yourself against a catastrophe, it's a good idea to pick a "backup" haircut in case your first choice doesn't go according to plan.
2. Prepare your workspace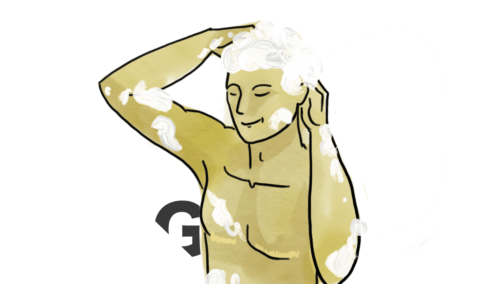 First of all, wash your hair with a shampoo and conditioner, just like you usually do. Clean hair is easier to work with and will not clog up your tools like grimy, dirty hair usually does. Dry the hair with a towel and comb it out if needed to remove any tangles.

Find a place that is easy to clean. I recommend the bathroom, but your backyard can also work. Prepare your vacuum cleaner close by so you don't make a mess in your house walking to it covered in stray hairs.
Prepare everything you'll need. Get familiar with your hair clippers before touching your hair; turn them on and off, change speeds, clip guards on and off, change blades, etc. You don't want to go check the manual with half of your hair already shaved off.
So, how to cut your own hair short? Most men's haircuts are short on the sides and back, with a gradual taper to the longer hair on top. Let's first take a look at the sides.
3. Start cutting the sides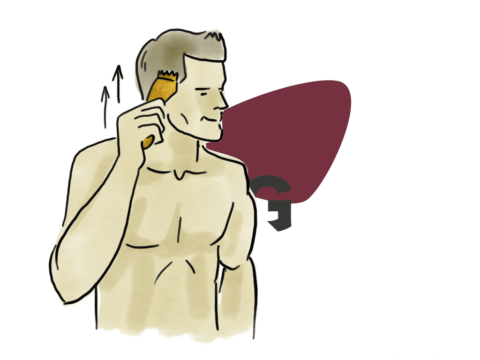 Affix the chosen size of guards onto your clippers. Cut your hair against the direction of your hair growth, starting from the bottom and moving clippers upwards. Do a few passes to make sure you got all hairs.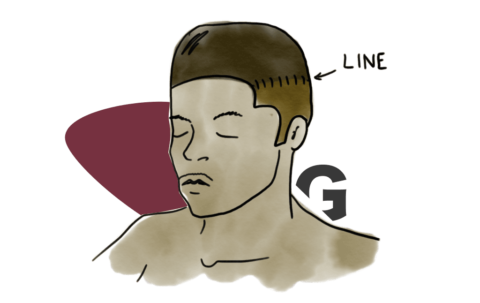 Cut the lower of your cut slightly shorter, referring to our guides. We'll blend the two lengths later to create a fade. This little trick will make your haircut look a lot more professional.
4. How to cut the back of your hair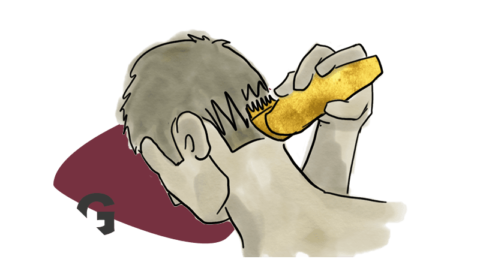 Then, move along to the back of your head. Use a handheld mirror to see what you're doing and work slowly and steadily. Cut the hair by moving clippers upwards. Like before, cut the lower part slightly shorter.
Make sure the cut is even and that it connects well with the sides.
Then use the upward rocking motion to blend the transition from sides and back to the longer top of the haircut.
6. How to give yourself a fade
Fade is made only on very short hair or even shaven hair. First, you should follow the tips above, but make the contrast between the upper and lower length bigger. This will create a visible line between the two.
The position of the line determines the type of fade (low, high, mid). The line should be symmetrical and smooth all around your head.
2,090 Likes, 20 Comments – Junior Santos Oficial® (@juniorsantoss_oficial) on Instagram: "💈💈💈💈💈💈💈💈💈💈👏👏👏👏 #thedapperhaus #mensfashionreport #mensfashion #mensstyle #menwithstyle…"
Next, to create a fade, you'll smoothen out this visible line and make it disappear. The more you want the line to be visible, the more careful you need to be about getting it just right.

To blend two lengths of hair and create a fade, you'll need to use a size (or several) of clippers between the two. Carefully drag the clippers over the line that separates the two different lengths in an upward motion. Do not go too far up because that may screw it up completely!
This short video demonstrates the technique:
4,437 Likes, 18 Comments – Barber Lessons ✂️💈 (@barberlessons_) on Instagram: "Nice step by step breakdown of a #NeckTaper by @beboprbarber – The transition on the blend is…"
7. How to cut the top short

The haircuts that have more than a few inches on top need to be cut with scissors. Part the hair into sections and cut each in a straight line. A good way to ensure that the hair is the same length with every snip is by comparing it to the previous one.
If your hair is longer than 3 inches at the top, have a look at our guide to cutting long hair to get personalized advice here: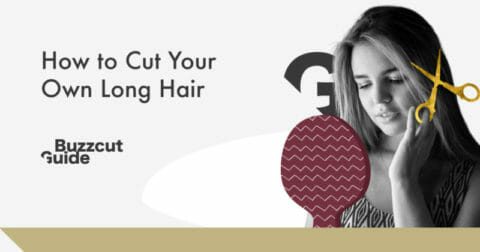 Good job! Take a breath and check your hair. Are there any irregularities? Does the haircut look even and symmetrical? Hair thinning scissors will come in handy in this step to hide any mistakes.
8. Clean up the hairline with clippers

The final step is to clean up the hairline and facial hair, if you have any. Use a hair trimmer or clippers and turn it upside down, holding it like a pencil. Carefully go around the hairline to clean it up. Be careful not to go too far up around the ears.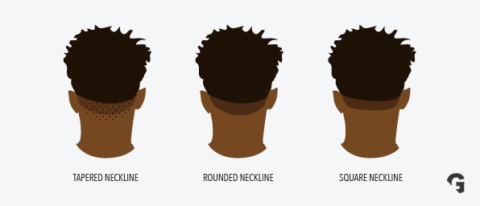 The neck can be styled in different ways. If you decide to "block" it (meaning to draw a horizontal line at the end of the hair), use a guide to slide your clippers along. Some people use a simple leather belt for this, but you can get a special plastic guide like the one here.
9. Style your hair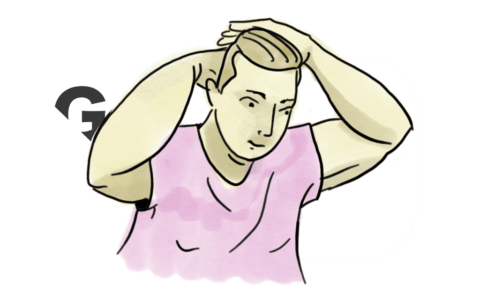 After washing and drying your hair, have one final look at your work. This is the time to even out any smaller issues and to put on hair product if you like.
Extra tips
TIP: Usually, a barber will cut the side of your hair, continue on the back, and finish on the opposite side. I advise against this for cutting your own hair. Instead, you should cut one side and then continue on the other side. This is to ensure a more symmetric cut.


TIP: You should always cut in the opposite direction of your hair growth. This varies from person to person, as well as on different parts of head – run your hand through your hair and find the direction in which you feel the most counterforce.
Conclusion
Congrats! You just learned a useful new skill. There are many people around the globe who cut their own hair short for different reasons. As you can see, it's actually unbelievably easy to join them!
Whether you're going all-in and will be cutting your hair year-round or just touching up on your haircut to extend its lifetime, you will save a ton of money with these tips.
If you liked this tutorial, why not share it on social media? You can also get an offline checklist for free here.
In this article: